Beuchat
Espadon Elite Freediving Waist Cut
Regular price
£137.50 GBP
Sale price
£137.50 GBP
Regular price
Espadon Elite Freediving Waist Cut
*This product is the Waist Cut only. To be paired with the Elite Jacket.*
Eco-Friendly Neoprene
Neoprene made mainly from a natural element, limestone.
Optimum smoothness
Smooth outer coating improves movement through the water for slicker, more efficient diving.
Reinforced stress pad on the top specifically designed not to cause turbulence.
Beuchat, inventor of the isothermal wetsuit
Georges Beuchat creator of the company was an emblematic pioneer of underwater activities. He naturally tried to protect himself from the cold during diving. This is the way that after several experimentations, led in the creeks of Marseille, he invents in 1953 the isothermal wetsuit.
This fundamental invention has played a key role in the development of underwater activities. And more than sixty years later, its bases remain valid although materials and methods evolved.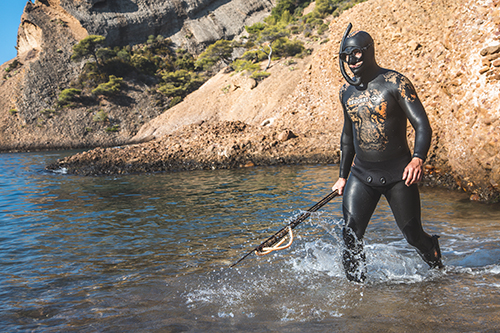 Thermal Protection for adventure
Fourth Element
Fourth Element is dedicated to making the best gear for your adventures, from award winning drysuits and wetsuits to swimwear and rash guards.
The X Factor
XDEEP
XDEEP has truly redefined scuba diving gear by offering diving products with the right attitude.